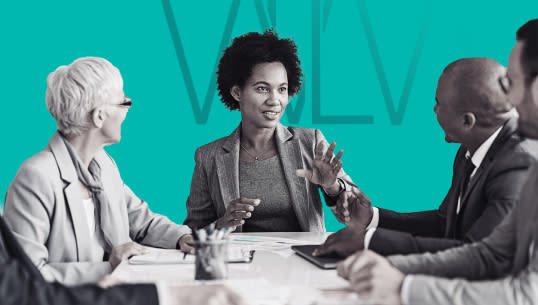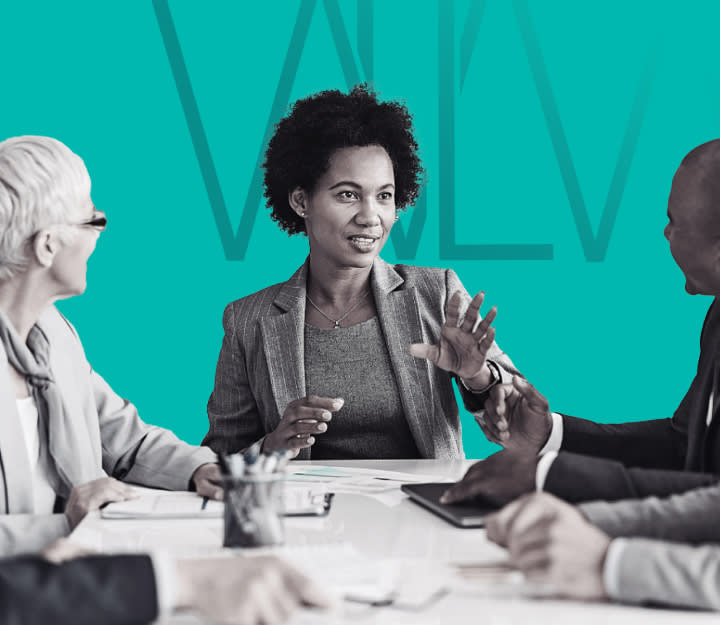 AN EXCLUSIVE EXPERIENCE FOR EXECUTIVES TO CHAMPION WOMEN LEADERS AND OTHER UNDERREPRESENTED GROUPS
Executive Sponsor Track | Women in Leadership Institute™ Orlando, Fla., 2024
Now is the time for executives and senior leaders of all genders to invest in solutions that meet the unique needs of women leaders and other underrepresented groups who accelerate progress and innovation throughout their organizations.
As organizations strive to reach gender parity and increase the number of underrepresented groups in their leadership ranks, executives have an essential role to play.
The 2024 Women in Leadership Institute™ Executive Sponsor Track is an exclusive learning program for executives and senior leaders to become active executive sponsors of women and underrepresented groups in their organizations, empowering them to drive organizational impact.
Combining small-group learning with targeted skill-building, the Executive Sponsor Track enables you to take meaningful strides on your journey as a sponsor.
As a special bonus, you will experience every keynote session at WIL to gain a better personal understanding of the specific hurdles women face to workplace advancement.
Unlock the power of executive sponsorship to stand out as a champion of women leaders and gender equity:
A Unique Learning Experience

Three days of targeted skill-building on Executive Sponsorship.
Small-group learning teams of peer Executives from leading organizations, facilitated by an expert consultant.

Playbook Guide for HR on how to sustain an executive sponsorship program.
Keynote sessions featuring a world-class lineup of speakers and leaders.

Insights From a 360˚ Inclusive Leader Assessment.
Intended Audiences
Executives and senior leaders who want to supercharge their inclusive leadership journey and gain critical support to become highly successful Executive Sponsors of women and other underrepresented groups.

C-level executives and those up to two levels below the CEO with performance management responsibility for 2–3 levels of employees at the organization.

Current Executive Sponsors with established sponsorship programs and those just getting started.

Executive leaders sending groups of women leaders to the Women in Leadership Institute™ 2024.
Learning Outcomes
Understand your level of inclusion through insights from your own 360˚ Inclusive Leader Assessment.

Articulate your role as an Executive Sponsor, separate from that of a manager, coach, leader, etc.

Network and peer-learn with other high-level executives.

Become a vocal champion of Executive Sponsorship at your organization.

Learn how to highlight your commitment to the advancement of women leaders at an organizational level.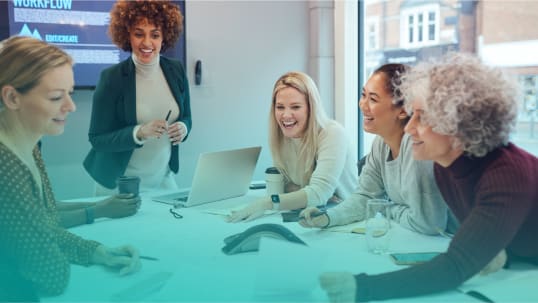 Executive Sponsorship Track Sessions
In addition to experiencing expert-led keynote sessions on the hurdles to advancement for women leaders, executives in this special track will participate in small-group sessions.
By the end of the program, each sponsor will have a clear action plan for their sponsorship journey.
Thank you to our 2023 Partners & Sponsors