A Transformational Experience for Women Leaders
The Women in Leadership Institute™
Presented by Linkage, a SHRM Company
November 11-14, 2024 | Orlando, FL and Virtual
Celebrating 25 years of the Women in Leadership Institute!
Supercharge Your Leadership Journey at WIL 2024
The Women in Leadership Institute™ (WIL) is the ultimate experience equipping women leaders with actionable strategies to overcome the hurdles they often face in the workplace.
This immersive leadership development opportunity accelerates the advancement of women leaders across all levels, industries and roles while providing career-changing networking opportunities and scalable impact for organizations embracing gender equity.
GET A GLIMPSE OF THE MAGIC OF WIL FOR YOURSELF
Why Experience the Women in Leadership Institute™
According to McKinsey & Company's Women in the Workplace Report 2023, women are more ambitious than ever. WIL provides the cutting-edge resources, networking connections and expert support women leaders want–and need–to take their careers to the next level.
The Women in Leadership Institute™ meets this unique moment and partners with women leaders on their path to advancement. Attendees benefit from inspiring keynotes, breakout sessions on the topics most impacting women, networking and community, insights from an assessment, and more.
Designed for groups of women leaders or individuals from your organization, the Women in Leadership Institute™ is the experience of a lifetime for women leaders and a transformative investment for organizations embracing gender equity.

4 DAYS OF IMMERSIVE TRAINING
SKILL-BUILDING SESSIONS & WORKSHOPS

360 Assessments

SMALL-GROUP PEER-LEARNING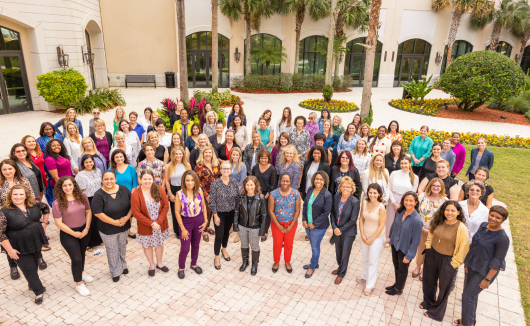 Attend WIL Your Way – With Your Team of Women Leaders
We know flexibility is more valuable than ever. That's why we offer a curated selection of ticket types to customize WIL to accommodate your women leaders' learning styles and fit your organization's unique needs. Maximize impact across your organization and access special discounts when you send a team of 5+ women leaders.
Women Who Experience WIL Achieve Exceptional Results
89%
Take more time to define their strengths & talents as a leader
86%
Have gained more self-confidence
94%
Received a 6-12% increase in compensation
76%
Are more often recognized for their contributions
Now is the time to blaze a path forward for women in the workplace. Multiply the impact of the Women in Leadership Institute™ by sending a cohort of leaders from your organization to unlock additional savings.
Purchase 5+ tickets to unlock special group pricing for your team of women leaders. For details and full group pricing information, fill out this form.
WOMEN LEADERS – AND THEIR ORGANIZATIONS – EXPERIENCE Remarkable RESULTS:

82% say they & their team are outperforming the company average

75% are more engaged with their work

69% have more personal satisfaction with work

67% are more likely to stay with their company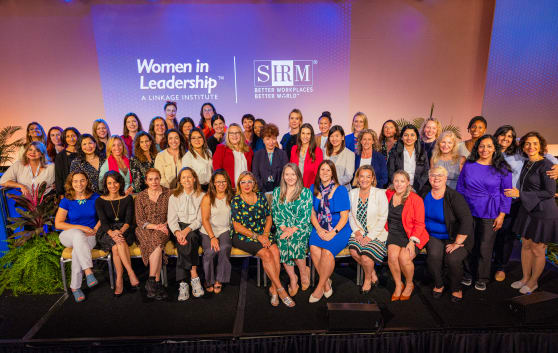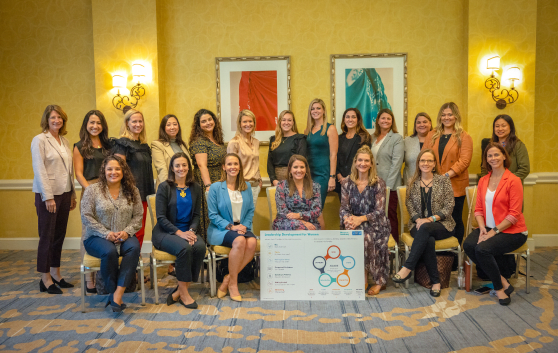 "[WIL] brought forward transparent conversations around what it means to be a female leader and bring your authentic self to work. Hearing these insights and the power of building, maintaining and leveraging personal networks was inspiring."
Dana Valentine
Senior Vice President, Global Talent, Eaton
I loved the experience. I plan to apply what I learned into my development plan. I enjoyed meeting other strong women leaders from across the country (and the world!). I loved the keynotes; they gave such strong messages that really had a large impact on me.
Kristin Hough Frame
Vice President, Connected Finance, U.S. Bank
Thank you to our 2023 Partners & Sponsors