INCLUSION 2024 will help you expand your thinking, understand how to foster inclusiveness and increase your own cultural awareness to become an even stronger inclusion, equity and diversity (IE&D) champion.
To find the right learning path for you, choose sessions from seven focused content tracks, follow leveled learning recommendations based on your experience and select session types that best match your preferred learning style.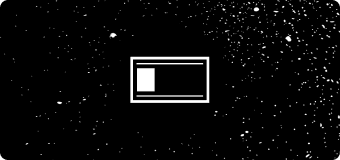 Beginner
You're interested in learning more about inclusive, equitable and diverse workplaces, but not quite sure where to begin. Sound like you? Sessions at this level are catered toward professionals who are novices in the area of IE&D and seeking the basics on how to help build an inclusive work environment. Fundamentals are the first step towards making impactful change.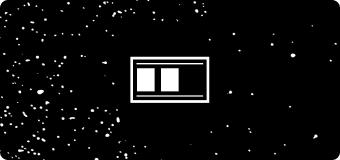 Intermediate
If you're actively fostering a inclusive, equitable and diverse workplace by practicing inclusive leadership and you're ready to do more, explore sessions designed for professionals looking to learn new strategies and increase their knowledge and expertise of specific IE&D topics.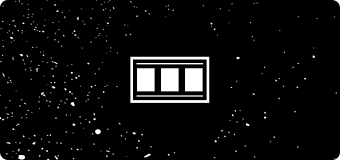 Advanced
If you've been a driving force in creating and sustaining a inclusive, equitable and diverse workplace, actively holding leaders accountable, amplifying marginalized voices, and dismantling barriers to their success, you've already set an impressive standard. Now, take your allyship to new heights. Sessions at this level are geared toward professionals who are passionate, proactive, and ready to take their allyship to the next level.
Session Types
Whether you favor condensed, rapid-fire sessions; you can't wait to hear from thought leaders on the Main Stage; or are eager to roll up your sleeves for hands-on learning, there are different session formats to fit your learning style.

General Sessions
60-minute sessions on the Main Stage led by expert thought leaders and practitioners in the IE&D space. Their stories will inspire you to think outside the box and widen your perspectives. You'll leave general sessions feeling energized, motivated, and equipped to break through at your workplace.

Concurrent Sessions
These 60-minute breakout sessions feature thought leadership from analysts and experts in the profession.

Spotlight Stage Presentations
These rapid-fire sessions spotlight thought leaders, best practices, and emerging ideas in the field to create better workplaces.

PRECONFERENCE Offerings*
These seminars–either 8 or 15 hours–are held prior to the conference and allow for in-depth discussion and learning on new approaches and best practices on IE&D topics. *Additional registration and fee are required.
Discrimination In the Workplace
Discrimination due to racism or other prejudices can take many forms in the workplace, including unjust treatment in hiring, firing, promotions, benefits and more. Creating a safe work environment where such misconduct is not tolerated is crucial for fostering an inclusive and equitable culture.
Inclusive Hiring & Employee Well-Being
Inclusive hiring practices acknowledge that different backgrounds, experiences and opinions can add value to an organization. Hiring diverse talent should be supported by an inclusive and equitable work environment that considers employees' well-being in the total employee experience—from recruitment and onboarding to training and development.
Technology & Accessibility
"Smart" devices powered by artificial intelligence have changed the way we live and work. Though advances in technology have equipped HR with tools to support a culture of inclusion, equity and diversity, technology can also be responsible for perpetuating injustices. Harnessing the power of technology must be done carefully and thoughtfully, taking into account accessibility needs.
Cognitive diversity, or diversity of thought, is not predicted by factors such as gender, ethnicity, age or disability status. Leveraging different ways of thinking, viewpoints and skill sets helps drive business outcomes and, ultimately, success.
When unrealized or unchecked, unconscious bias—or stereotypes individuals form outside of their conscious awareness—can be harmful to the work environment and can result in the loss of top talent. To cultivate a truly inclusive workplace culture, organizations must actively acknowledge and mitigate these unconscious attitudes and beliefs and ensure that civility is a key element in workplace interactions.
Equity is central to an inclusive workplace. Organizations must guarantee fair treatment regardless of prescribed gender, race, class or other factors. This includes equitable pay and recognition, as well as equal access to resources, opportunities and rewards for all.
Understanding business value can help individuals and organizations shift from simply operating to embracing inclusion and diversity—from getting buy-in from leadership to adoption and implementation. Robust IE&D processes and strategies can positively impact the bottom line.
Request additional information on the INCLUSION 2024 Conference, and get information on individual or group registrations, or becoming a sponsor, speaker or exhibitor.