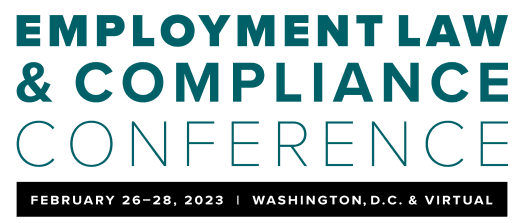 Thanks for attending THE SHRM EMPLOYMENT LAW & COMPLIANCE CONFERENCE 2023.
Get the latest news and updates on all things Employment Law & Compliance Conference.
By submitting this form, you are agreeing to receive communications from SHRM about this product and other related products and services. You can unsubscribe at any time by clicking 'Unsubscribe' at the bottom of any email you receive.
By submitting this form you are acknowledging that you have read and agree to the SHRM Privacy Policy and Terms of Use.