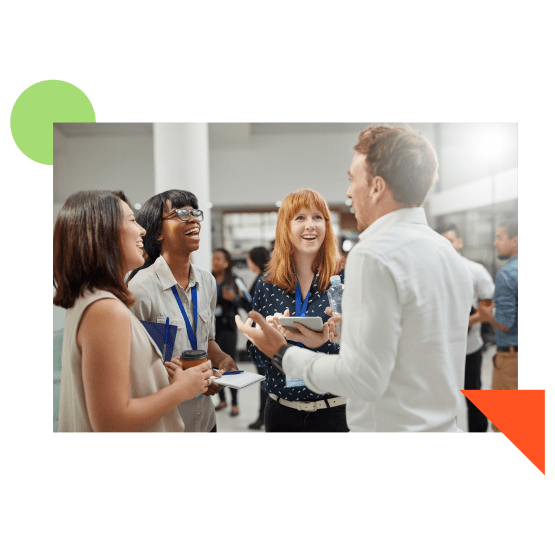 Networking Made Easy
You'll have plenty of chances to network with fellow recruiters, HR professionals and talent leaders from a wide array of organizations, government entities, universities and colleges, and more! Get ready for an interactive style of networking that helps you find and connect with the must-know people from your industry, who are dealing with similar issues or can toss around industry-specific ideas. Attendees have the opportunity to join a "peer group," broken out by the following industries:

Arts & Entertainment

Business & Finance

Education & Nonprofit

Government

Health Care

Manufacturing & Construction

Professional Services

Retail & Hospitality

Technology
Other
Get the latest news and updates on all things SHRM Talent Conference & Expo 2023.
By submitting this form, you are agreeing to receive communications from SHRM about this product and other related products and services. You can unsubscribe at any time by clicking 'Unsubscribe' at the bottom of any email you receive.
By submitting this form you are acknowledging that you have read and agree to the SHRM Privacy Policy and Terms of Use.