Get the tools you need today to build better, more inclusive workplaces tomorrow.
INCLUSION 2022 is more than a conference. It's a chance to change the way you see the world and to create a more equitable world of work. Over three informative days, you will receive tools to sharpen your DE&I skills, you will hear insights from experts in the field of inclusion and you will build relationships with like-minded HR professionals who understand the importance of belonging and the critical role it plays in DE&I.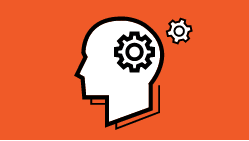 Multiple Pass Options
Experience INCLUSION 2022 either in-person or virtually. No matter which pass option you choose, you will gain the tools and insights you need to create better, more inclusive workplaces.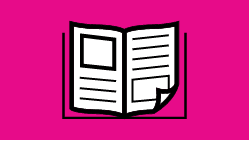 Sessions For All Levels
Leveled learning provides curated content that addresses the DE&I issues you're most likely to face in your current role, whether you're a Beginner (committing to DE&I), Intermediate (fostering DE&I) or Advanced (elevating DE&I).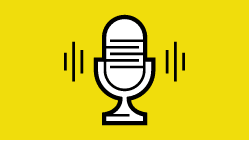 Extend Your Learning
Register for preconference workshops and seminars to not only gain additional PDCs but also receive more in-depth education and actionable takeaways.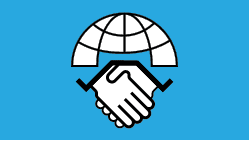 Networking with DE&I Community
Networking can happen at any time, and we've made it easy to do so during breaks, in the app and on the virtual platform. Explore the INCLUSION Marketplace to meet with solution providers offering the latest products and services, all while networking with fellow attendees.
Discrimination In the Workplace
Discrimination due to racism or other prejudices can take many forms in the workplace, including unjust treatment in hiring, firing, promotions, benefits and more. Creating a safe work environment where such misconduct is not tolerated is crucial for fostering an inclusive and equitable culture.
Inclusive Hiring & Employee Well-Being
Inclusive hiring practices acknowledge that different backgrounds, experiences and opinions can add value to an organization. Hiring diverse talent should be supported by an inclusive and equitable work environment that considers employees' well-being in the total employee experience—from recruitment and onboarding to training and development.
Technology & Accessibility
"Smart" devices powered by artificial intelligence have changed the way we live and work. Though advances in technology have equipped HR with tools to support a culture of diversity, equity and inclusion, technology can also be responsible for perpetuating injustices. Harnessing the power of technology must be done carefully and thoughtfully, taking into account accessibility needs.
Cognitive diversity, or diversity of thought, is not predicted by factors such as gender, ethnicity, age or disability status. Leveraging different ways of thinking, viewpoints and skill sets helps drive business outcomes and, ultimately, success.
When unrealized or unchecked, unconscious bias—or stereotypes individuals form outside of their conscious awareness—can be harmful to the work environment and can result in the loss of top talent. To cultivate a truly inclusive workplace culture, organizations must actively acknowledge and mitigate these unconscious attitudes and beliefs.
Equity is central to an inclusive workplace. Organizations must guarantee fair treatment regardless of prescribed gender, race, class or other factors. This includes equitable pay and recognition, as well as equal access to resources, opportunities and rewards for all.
Understanding business value can help individuals and organizations shift from simply operating to embracing inclusion and diversity– from getting buy-in from leadership to adoption and implementation. Robust DE&I processes and strategies can positively impact the bottom line.
Featured speakers and sessions to be announced summer 2022.
"This conference helps me stay in touch with inclusion efforts around the globe, validates what we are doing well, and prompts thinking about how we can improve."
Get the latest news and updates on all things INCLUSION 2022.
By submitting this form, you are agreeing to receive communications from SHRM about this product and other related products and services. You can unsubscribe at any time by clicking 'Unsubscribe' at the bottom of any email you receive.
By submitting this form you are acknowledging that you have read and agree to the SHRM Privacy Policy and Terms of Use.