VENUE & HOTEL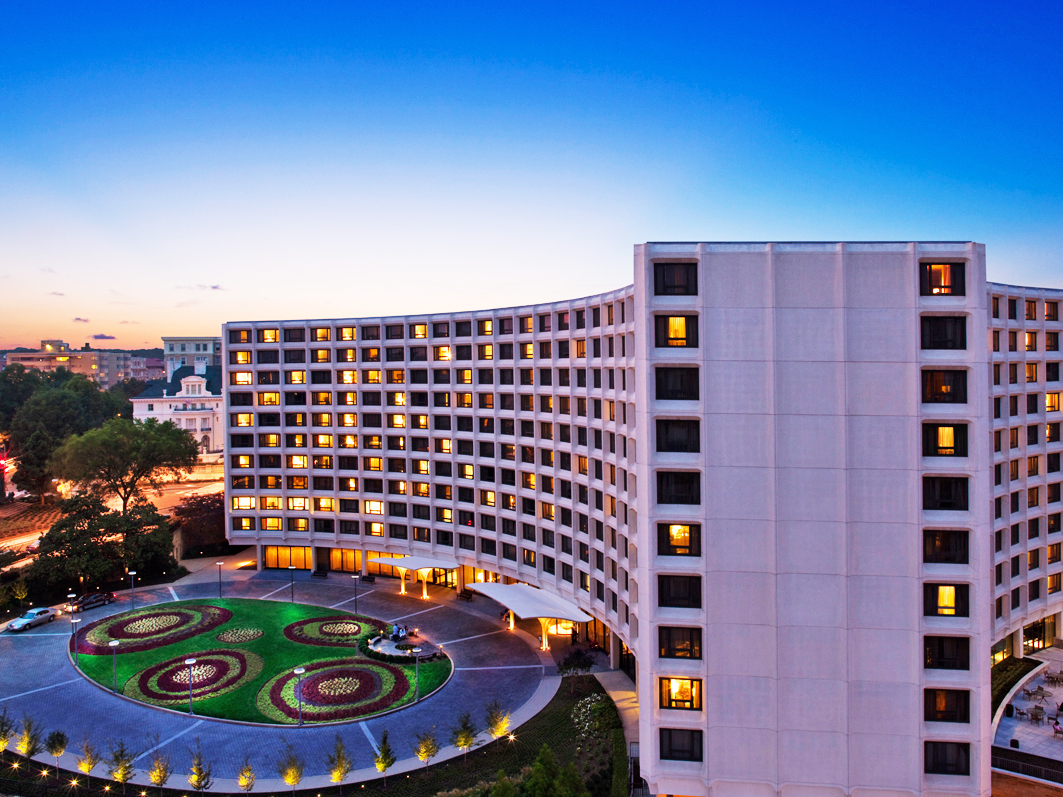 WASHINGTON HILTON
The Washington Hilton is a historic hotel within the blocks of Dupont Circle and Adams Morgan. The White House and National Mall are less than two miles away. The hotel features a seasonal outdoor pool deck complete with fire pits, a perfect addition to this March Event! Visit LivingWell Health Club for a choice of exercise classes. Sightseeing buses pick up at the hotel, and the hotel sells tour tickets in the lobby, which makes a great addition to your trip to our Nation's Capital.
1919 Connecticut Ave NW,
Washington, D.C. 20009
HOTEL BLOCK
Book your stay at the Washington Hilton by March 14, 2022.
WASHINGTON HILTON HISTORY AND CULTURE
The Washington Hilton is located on one of the highest elevations in the city, less than two miles away from the White House and National Mall.
Named as one of the top historic hotels in Washington, D.C., the Washington Hilton has hosted U.S. presidents and world leaders for a variety of events since its opening in 1965. Notably, the White House Correspondents' Association Dinner has been held at the Washington Hilton since 1968, bringing together thousands of journalists, celebrities, politicians, and of course, the President.
The hotel has also been used for many musical performances by popular artists, such as a young Jimi Hendrix and The Doors in the 1960's.
What landed the Washington Hilton in the history books was the infamous assassination attempt of President Ronald Reagan as he was exited the hotel on March 30, 1981. You can see the plaque outside the building that commemorates this incident to this day.
Washington Hilton Sidecar Bar and Seating
Washington Hilton Lobby Tech Lounge
Washington Hilton Lobby Seating with sunlight
TRAVEL
Explore our Nation's Capital before and after the event. Keep up to date with what is happening in D.C. during your stay!
THINGS TO DO IN WASHINGTON, D.C.
Dining
Here are some recommendations to have networking dinners and drinks with your fellow attendees.
Attractions
Have some time on your hands or want to explore the city? Here are some recommendations that are nearby.
AIRPORT
Ronald Reagan Washington National Airport (DCA) is the nearest airport to the Washington Hilton. The airport is approximately 6 miles from the conference hotel.
TRANSPORTATION
There are many ways to get around Washington, D.C. during your time at WPC! From taxis and ride share apps to shuttles, WMATA (Metro) and pedicabs, explore Washington, D.C.'s transportation options as you prepare for your trip.